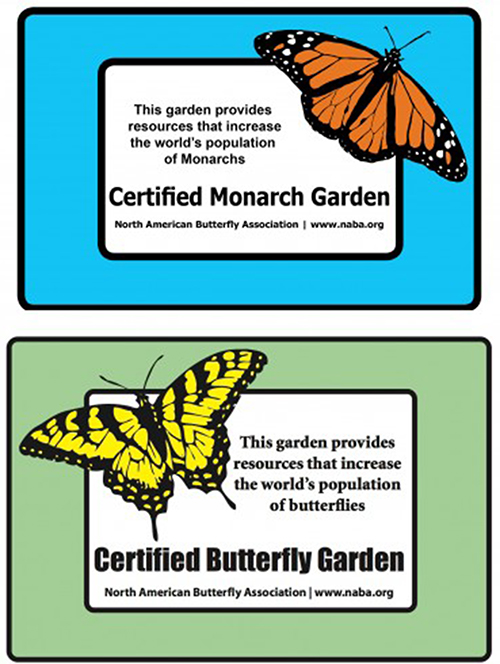 Gardening for butterflies is an honorable undertaking. Whether you are a first-time gardener or an experienced one, you should know that all gardening is a great experiment. Do not be discouraged if at first you do not succeed, have difficulty finding native plants, or do not produce a bumper crop of caterpillars right off the bat. Trust that in Nature's perfect timing, butterflies will find your garden and reward your efforts.
If you are looking for expert recommendations or seek to join a group of like-minded butterfly enthusiasts, the North American Butterfly Association (NABA) has chapters across the country. NABA is a nonprofit environmental education and conservation organization, and a founding member of the Monarch Joint Venture. Even without joining, you may access the chapters' Regional Gardening Guides and the NABA website which provides Butterfly Gardening resources and helpful, how-to information.
Once your garden is established, you may choose to celebrate with formal certification of your special, butterfly habitat. Proudly displaying your Butterfly or Monarch Garden sign will help educate and encourage others to learn more and, perhaps, plant more. The application is easy and entitles your sight to be added to the national map of certified habitats.
Make sure you SHARE your Monarch and garden photos with us, to document your achievement and foster greater appreciation of wild butterflies!